Our 6th Grade Deerfield students are at Outdoor Education from February  10th -14th, 2020.  Check this section of the Deerfield website for updates on how the students are doing.
The Newest Post is at the Top
---
Thursday, February 13
Last night, after a delicious meal of orange chicken, rice, and broccoli, we did line dancing and moved around and laughed! Today, after a yummy breakfast of eggs, tater tots, fruit, and cereal, everyone went out hiking all day long.  They learned about and observed birds and made stories about decomposers and hiked through melting snow. Tonight, we will have our campfire and the students will perform skits. We teachers are so proud of our students this week.  They have been following the Falcon Five and enjoying this incredible adventure!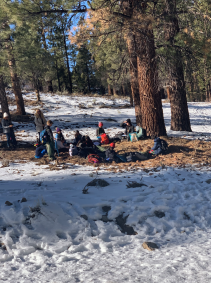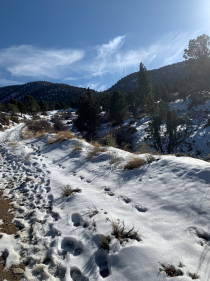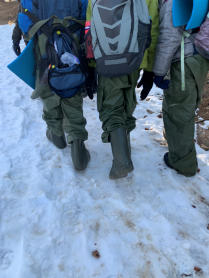 ---
Wednesday, February 12
Last night, after a filling dinner of spaghetti, meatballs, salad, and garlic toast,  the students had so much fun meeting all the camp snakes and then learning about nocturnal animals and night life.  This morning, we started the day with pancakes, turkey sausage, cereal, and fruit. The much warmer day was spent hiking and doing the adventure course.  More archery, rock climbing, and orienteering were experienced and the teachers made snow angels!  The students are looking forward to the clear night sky and seeing all the stars again after the line dancing activity.  The mountains have been so beautiful and memorable.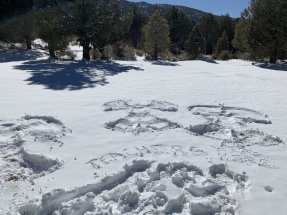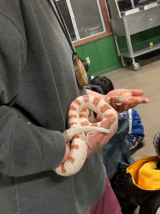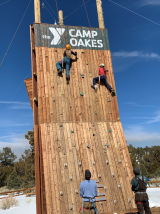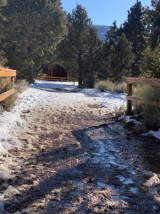 ---
Tuesday, February 11
We are enjoying our second day at camp!  There is lots snow on the ground, and it is melting into slush on a beautiful, bright, sunny day.  Despite the sun, it is pretty cold and wet everywhere. 
Last night, we had our first campfire.  There were instructor-led skits and snacks, and afterward, Deerfield students had astronomy class outside under the stars.  Then, we were able to head to the cabins and enjoy time with friends.
Some of our kids went out hiking today, had environmental classes, and ate a picnic lunch.  Others did activities around camp including archery, climbing the rock wall (forty feet high!), and orienteering (using a compass).
We are having a great time!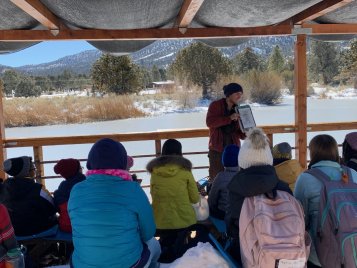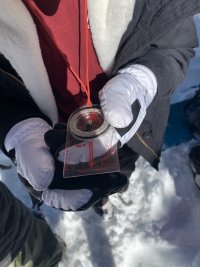 ---
Monday, February 10
We arrived in a winter wonderland after driving through little snow flurries.  The buses had to put on chains, which was a first-time experience for Deerfield!  The site is covered in snowdrifts and we even saw a family of deer!  The students enjoyed a delicious lunch of vegetarian chili, chicken nuggets, salad, and homemade chocolate chip cookies.  Tonight we will be having instructor skits in the big lodge by the fireplace.  Warm and cozy!!