Welcome 6th Grade Parents!
This page is designated to give a day by day account of what the 6th grade students did during their Outdoor Educational Experience.
---
Monday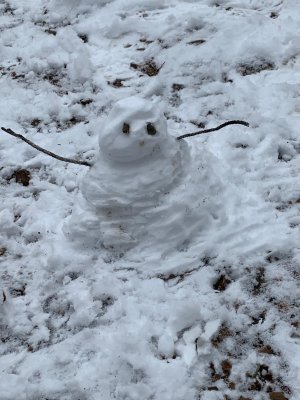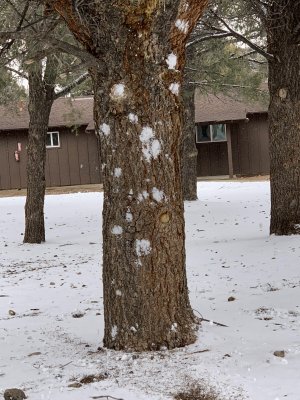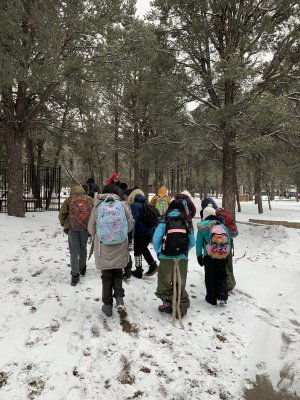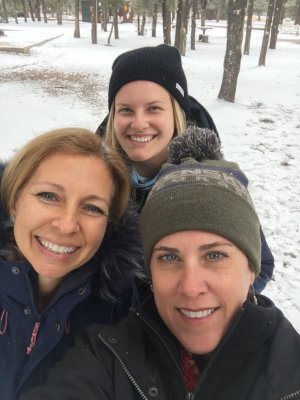 We safely arrived at camp today right when it started snowing and it has not stopped.  The mountains are beautiful and so peaceful right now, except the sounds of laughter and joy coming from the students.   The kids all got to play in the snow today and little snowmen are popping up all over the place!  Trees with white dots are the chosen ones that were used for target practice, because we are only allowed to throw snowballs at trees, not people!  We are expecting a lot of snow tonight, so we will be inside a bit more tomorrow than a normal day of hiking, but the kids do not seem to mind at all.  Everyone is smiling and laughing and we teachers love it!
---
Tuesday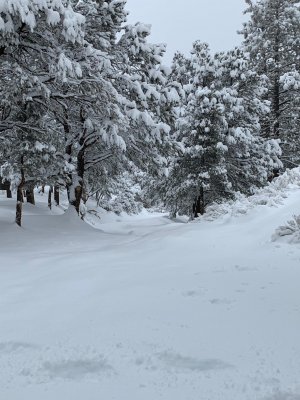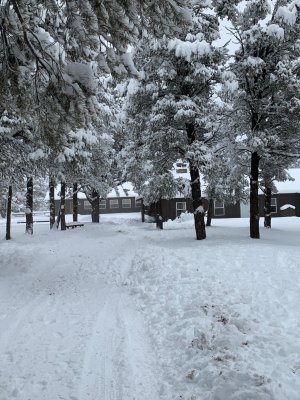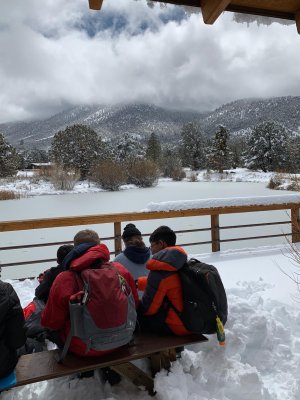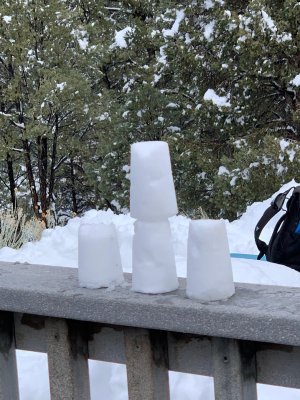 Last night, after a delicious meal of quesadillas, beans, rice, biscuits, and salad, the students had a campfire in the lodge and were entertained by the instructors doing skits.  Everyone went to bed with the snow heavily falling and woke up to 14 inches of fresh, fallen snow.  The students have been out exploring all day, including walking to the nearby lake and sitting at the fishing cabin listening and watching birds while hearing a lesson about our feathered friends.  After taking walks and hikes, the students would also gather in cabins for lessons to warm up and dry off.  Everyone this afternoon got hot chocolate on the deck of the dining hall in the warm sun.  What do kids do with empty cups?  They fill them with snow and make snow castles!
---
Wednesday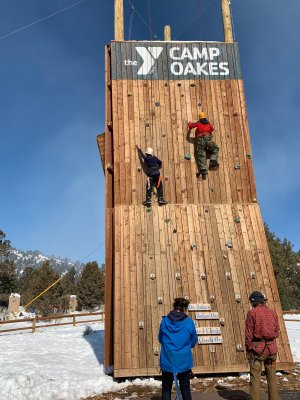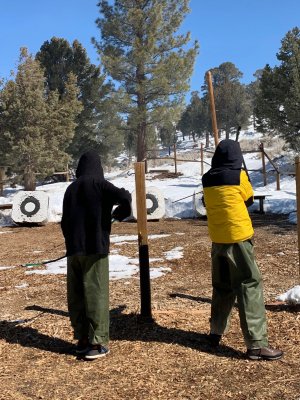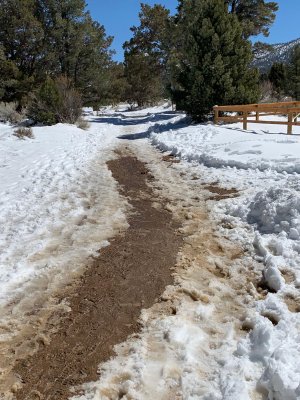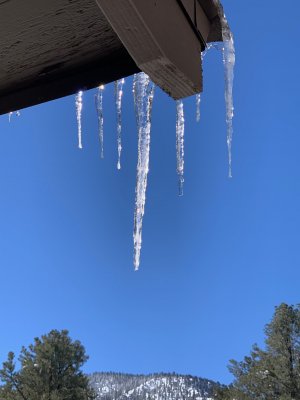 Last night, after a yummy dinner of spaghetti and meatballs and garlic bread, the students got to learn and meet the camp snakes.  Fun fact, these snakes were bred by our very own, Mr. Grubb.  This morning we awoke to bright, blue skies and melting snow, which led to slush and mud!  After a filling breakfast of pancakes, turkey sausage, oatmeal, cereal, and fruit, the students had their adventure day today. Everyone got to try the rock climbing wall, archery, and learn to make fire from sticks (or at least some smoke).  One of the best things is hearing kids cheering on their friends as they attempt the climbing wall, even as they are walking by in groups!  Such a wonderful group of students!
---
Thursday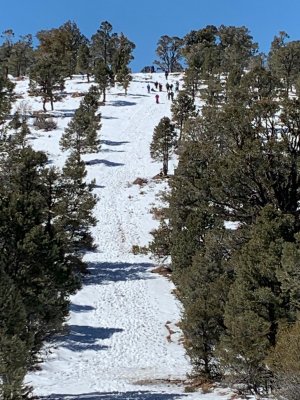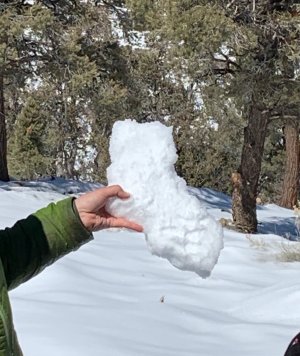 After a delicious orange chicken, broccoli, and rice dinner with rice krispie treats for dessert, the students did some fun line dancing with their instructors and teachers.  Today, everyone was out hiking in the beautiful mountains.  We found students on the top of steep hills, smiling and waiting for their teachers to trudge to the top.  The scenery was a beautiful backdrop for lessons on decomposers and another one on healthy ecosystems.  There were water drinking games, stories being read, snow stools being formed, and sledding hills being made.  The students are receiving compliments on how well-behaved they are and we are so proud of them for making this the best week ever!
For tomorrow, we are planning to be home around 12:30.  Please be there to pick up your child.  They are allowed to leave as soon as they get their luggage.  If your student has medicine up here, please get it tomorrow after we arrive.  
Check this site for more updates tomorrow on our arrival time.  Please do not call the office.  
---
Friday
The buses have left Big Bear! We are waving goodbye to the white-covered ground and cool air! 
This was an amazing week and we are so proud of all of the kiddos!